After you have upgraded successfully to Windows 8.1, you will notice there is a folder called windows.old residing in the installation drive of Windows.
The only way to delete this folder is as follows:
#1: Right-click C drive (or the drive which Windows is installed on)
#2: Go to Properties
#3: Click on Disk Cleanup
#4: Select previous Windows installation and other junks as shown in the screenshot below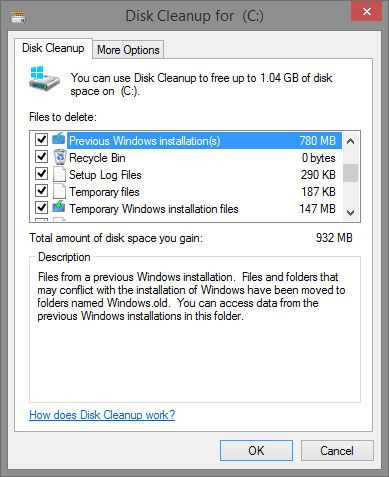 Take note NOT TO cancel the disk clean up process! If not, you won't be able to delete windows.old folder as the SYSTEM doesn't allow you to do so!
Hope this helps
Enjoy your Windows 8.1!