*I see that NUS Computer Centre currently does not provide a guide in setting up Microsoft Outlook 2007 with the school email. Henceforth, I write this guide to share among students and for my future reference.
Before setting up your Microsoft Outlook 2007 to work NUS email, your computer need to be in the school domain.
If your computer didn't join the domain, login through NUS Web VPN.
When the first time you setup your Microsoft Outlook 2007, you will reach this screen: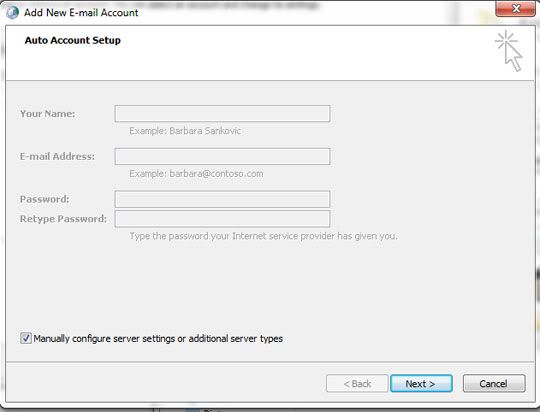 Check the box on "Manually configure server settings or additional server types.
Next, you will reach this screen:
Check on Microsoft Exchange.
Lastly, you will come to this page where you will be asked to enter the Exchange Server Settings.
Enter exchange.ex.nus.edu.sg for Microsoft Exchange Server and AXXXXXXX your NUSnet id for User Name.
Click on Next once it is done.
You will see a screen which ask you to login: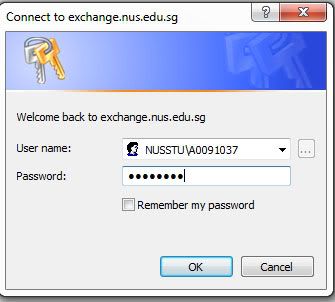 Enter your NUSnet ID with the prefix NUSSTU, something like what the screenshot above does.
Then, enter your NUSnet password.
You're done! Enjoying outlooking!